MasterClass Cost:

How to Choose the Best Plan & Pricing Option for 2023
Just a heads up, whenever possible, I use affiliate links in my reviews to help cover the costs of running this site. You can learn more here.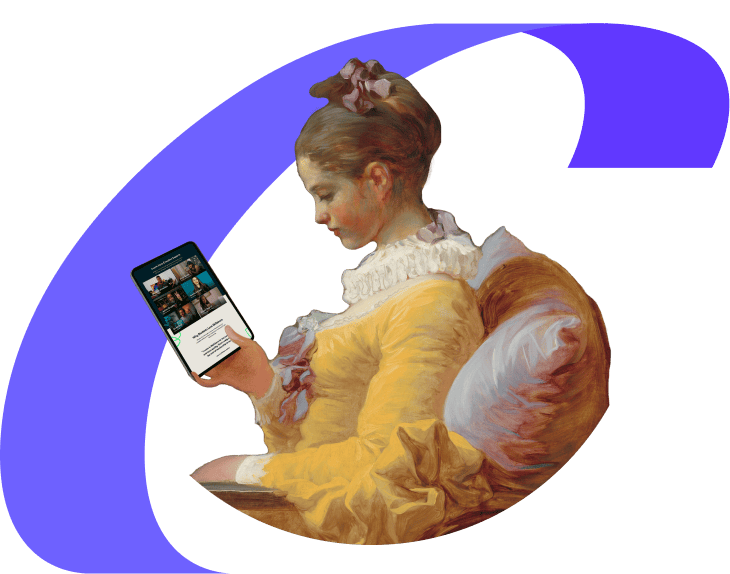 MasterClass is an immensely popular platform, and it's easy to see why. High-quality video lectures from legendary teachers is what most casual learners want. But like most online learning platforms, it has multiple membership plans, which begs the question – how much does MasterClass cost, and how to get the best value out of your plan?

I will address this question and will guide you through the various MasterClass price options to help you find the best plan for your needs.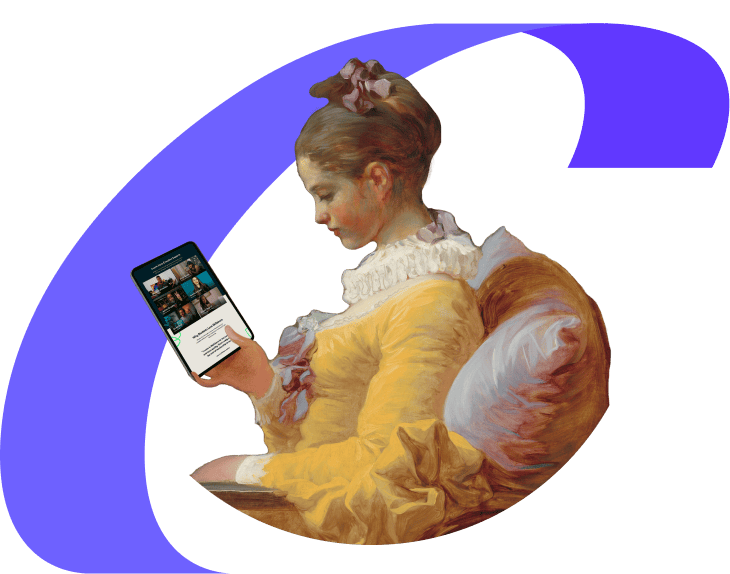 How Much Does MasterClass Cost?
The MasterClass offers three different membership plans:

Individual Plan (formerly the "Standard Plan") – $10 per month billed annually.
Best for users who are likely to access MasterClass from one device at a time.

Duo Plan (formerly the "Plus Plan") – $15 per month billed annually.
Ideal for couples, as it permits concurrent usage on two devices by different users.

Family Plan (formerly the "Premium Plan") – $20 per month billed annually.
Designed for users from the same household and allows up to six concurrent devices.

Worth noting that the duo and family plans come with the added benefit of allowing you to download course content for offline viewing.
Overview Of MasterClass Pricing
| | | | |
| --- | --- | --- | --- |
| Plans | Individual | Duo | Family |
| Monthly subscription cost | $10 | $15 | $20 |
| Number of devices | 1 | 2 | 6 |
| MasterClass cost per year | $120 | $180 | $240 |
| Download & offline viewing | ❌ | ✅ | ✅ |
| Access to Sessions | ✅ | ✅ | ✅ |
In This MasterClass Cost
Review, You'll Learn
About MasterClass
Educational platform MasterClass is an online learning platform offering a wide array of captivating courses taught by legendary teachers from various fields. With an annual membership, you gain unlimited access to the rich repository of over 180 MasterClass courses, which are structured to provide an immersive and interactive learning experience.

Whether you're interested in creative writing, cooking classes, dog training, or negotiating like an FBI agent, MasterClass has something for you. Each course features high-quality video lessons that rival the production values of Hollywood movies.

But that's not all. The platform also provides interactive assignments, MasterClass community activities, and an ever-growing video library to enjoy.

With the guiding principle "learn from the best to be the best," the appeal of MasterClass courses becomes evident. Consider how much you would have to pay for a private sit-down with Gordon Ramsay. For as little as $10 per month, you can get unlimited access to over 180 MasterClass classes taught by renowned experts. It quickly becomes apparent that MasterClass prices are surprisingly cheap.
About MasterClass Instructors
The MasterClass app stands out among online learning platforms due to primarily using celebrity instructors to teach its online courses. However, one shouldn't invest in a particular online class simply because it is taught by a famous person. The course content should be worth it.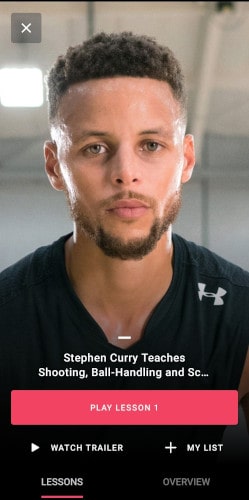 As someone who has sampled various MasterClass courses, including Neil Gaiman and Margaret Atwood's creative writing classes, Lewis Hamilton class, Garry Kasparov's chess classes, and NBA star Curry's course on ball dribbling, I can attest to the high level of expertise and passion these instructors bring to their respective fields.
Each instructor offers a unique perspective and wealth of experience, making the online learning platform exceptional. For example, Neil Gaiman's creative writing class delves deeply into the art of storytelling, while Margaret Atwood's writing class offers valuable insights into the craft of speculative fiction.

To aid your learning process, MasterClass instructors also provide downloadable class guides to accompany their online courses. These workbooks act as resources, offering additional materials, exercises, and interactive assignments to reinforce your understanding and practical application of the concepts covered in the video lectures.
MasterClass Subscription Cost
MasterClass Individual Plan – $10 per Month Billed Annually
Formerly the Standard Plan, the MasterClass Individual Plan caters to individual learners seeking a flexible and affordable option.
With the individual membership, you gain unlimited access to all MasterClass courses, including complementary material and all the benefits that come with a MasterClass membership.

However, it's important to note that the Standard Plan allows streaming from only one device at a time, which means you won't be able to share your subscription with others.
Key Features:
Access to 180+ MasterClass courses
Access to all MasterClass resources, including the class guides
Access to the MasterClass app
Streaming is limited to one device
MasterClass Duo Plan – $15 per Month Billed Annually
Formerly the Plus Plan, the MasterClass Duo Plan is specifically designed for couples who wish to embark on an enriching learning journey together.
With the Duo Plan, you and your partner can simultaneously stream MasterClass classes from two devices, making it a cost-effective and engaging experience for couples to explore world-class courses together.

Moreover, the MasterClass duo membership offers an extra benefit not available in the individual membership or standard plan. I was able to download courses for offline viewing and save my mobile data plan.
Key Features:
Stream from two devices simultaneously
Access to all MasterClass resources
Download courses for offline viewing
Access to the MasterClass app

MasterClass Family Plan – $20 per Month Billed Annually
Formerly the Premium Plan, the Family Plan stands out as the most budget-friendly option among all MasterClass Plans. This MasterClass membership includes unlimited access to up to six devices simultaneously. Each family member can have their own unique learning journey, all from a single MasterClass account.
As the name suggests, the Family Plan is specifically tailored for families who wish to explore online courses together without straining their budget. But many people use it with close roommates and close friends too.
Key Features:
Access to all MasterClass resources
Stream from up to six devices simultaneously
Download classes for offline viewing
MasterClass Courses for Businesses
MasterClass plans also include a subscription plan tailored specifically for businesses. With this unique MasterClass plan, your company can provide up to 1,000 seats in a single MasterClass account.
Unlike other MasterClass subscriptions, the business plan requires reaching out to the MasterClass team to create a custom plan. The price of MasterClass annual membership for businesses is determined based on the size and specific needs of your team.

The benefits of the business MasterClass plan are truly remarkable. Your employees gain access to all MasterClass courses, learning from the expertise of the world's foremost thought leaders and industry experts.

One of the most enticing aspects of the business annual plan is the terrific discounts that can offset costs. Businesses usually enjoy discounts of up to 35%, making it an incredibly cost-efficient investment in your team's development.
Key Features:
Access to all MasterClass courses
Up to 1,000 seats for your team
Terrific discounts to offset costs

MasterClass Gift Cost
MasterClass is one of the few online platforms that allow you to gift learning to others. It's a great present as almost anyone will find some courses they like. MasterClass pricing for gifts does not involve any additional costs.
The process of gifting a MasterClass subscription is straightforward. Simply head over to the "Gifting" page on the MasterClass website and choose "Give Annual Membership." Then, select one of the MasterClass subscriptions to gift.

Conveniently, you can choose to send it as an e-gift to the recipient's email address instantly or schedule it to be delivered on a specific date.
MasterClass Cost by Countries
MasterClass fees may vary depending on your location, but unlike Netflix, which has different pricing plans for different regions, MasterClass costs are generally consistent worldwide. The core MasterClass annual subscription costs remain the same everywhere, offering access to all courses and features.

However, MasterClasses cost may be subject to local government taxes in some regions, leading to slight variations in the final price. But MasterClass is committed to maintain fair and consistent pricing to provide equal opportunities for learners globally.
What's Included in a MasterClass Membership?
Courses
With any MasterClass subscription plan, you gain access to over 180 courses taught by world-renowned experts across various fields. From arts and entertainment to business, culinary arts, sports, and more, MasterClass courses cover a wide range of subjects, providing great value for your money.
Each MasterClass course follows a structured curriculum consisting of several video lessons, with an average duration of around 10 minutes per class. The bite-sized approach allows you to progress seamlessly through the content at your own pace, fitting learning into your schedule.

MasterClass goes beyond passive video lessons, incorporating interactive features like assignments and downloadable resources to reinforce learning. Each course comes with a downloadable workbook that allows you to practice what you've learned and apply it in real-life scenarios.

You'll also appreciate that MasterClass offers user-friendly filtering options, allowing you to browse courses based on your interests, preferred instructors, and skill levels. This personalized approach ensures that you find MasterClass courses that align perfectly with your learning goals and areas of curiosity.
Sessions
MasterClass sessions are the latest addition to the platform. MasterClass launched "Sessions" in 2021 for students who value a more traditional approach to learning.

Unlike regular MasterClass classes, where you take video courses at your own pace, Sessions by MasterClass offer a dynamic, project-based learning format. With a structured 30-day curriculum, you complete with fellow students.
Each session also consists of several video lessons 5 to 20 minutes long. The lessons are carefully organized and sequenced to build upon each other, creating a logical and progressive learning journey.

The teacher and his assistants will guide you with step-by-step instructions on various practical homework tasks. The results are posted for all students to see, so you can compare your progress with others.

While you can binge-watch an entire MasterClass session in a few hours, you should follow the structured curriculum for optimal results. The goal of MasterClass Sessions is not just to complete the course but to become a more accomplished and skilled individual.
The primary advantage of MasterClass sessions lies in the practical learning environment, providing a deeper understanding of your chosen skills. For those who prefer a hands-on approach to learning, Sessions by MasterClass offer an excellent opportunity to hone your skills and actively engage in the learning process.
MasterClass App
The MasterClass app is incredibly user-friendly and offers a seamless learning experience to its users. Upon opening the app, you are greeted with a clean and visually appealing interface. The home screen displays a selection of featured MasterClass courses, making it effortless for you to get the most out of your MasterClass membership.

The search function allows you to find specific courses or MasterClass instructors quickly, while the personalized recommendations provide a tailored user experience.

Once you select a course, the MasterClass app presents a layout of video lessons. The app allows you to watch MasterClass videos with ease, bookmark favorite video content, make notes, skip forward, speed up videos, use multi-lingual subtitles, and more.
The video lessons are highly interactive, meaning you must pay attention rather than listen passively. Nonetheless, the app also allows an audio-only mode. Unfortunately, the web browser version doesn't support this feature.

Moreover, you can download video lessons for offline viewing, making it convenient for learning on the go, and you can engage with interactive elements, such as assignments, later.
Course Updates
MasterClass is committed to an up-to-date learning experience for its members. The platform frequently updates existing courses and adds a few classes on a monthly basis. These updates ensure that the course content remains relevant and aligned with the latest trends and developments in each field.
Guest Pass
MasterClass offers a unique free-trial feature known as the Guest Pass. It allows existing members to share the platform with their friends and family. With a Guest Pass, you can invite someone to experience the world-class MasterClass courses and exclusive video content available on the platform for a limited time.

All MasterClass membership plans come with up to three guest passes, which they can share with anyone they wish. The recipient of the Guest Pass can review the entire MasterClass course library and explore multiple courses during the 14 days trial.

The MasterClass trial Guest Pass is designed to be secure and cannot be misused. It is specifically linked to an existing MasterClass member's account, ensuring that only legitimate users can access it.

At the end of the 14 days, your guest can choose to cancel or take up an annual membership. If you account for the 30-day money-back guarantee, your guest can learn with MasterClass for 44 days without paying.
Maximizing Value with the Perfect MasterClass Pricing Option
MasterClass memberships provide options for all kinds of learners. MasterClass alternatives, like Udemy or Coursera, allow you to purchase separate courses. There is no such option with MasterClass, so you must choose a subscription. It might seem like a drawback, but choosing a good plan can still give you solid value for money.
At first glance, the individual membership or standard plan might seem like a bargain. And don't get me wrong, it is considering you'll only be paying only $10 per month. However, the duo and family plans offer more flexibility since they allow you to share your MasterClass subscription and the bill with others.

The choice of MasterClass plans varies depending on learning habits, the number of people involved, and your budget.

The Individual Membership is perfect for solo learners who prefer the flexibility to access courses at their own pace and convenience. If you are someone who primarily learns on one device and doesn't need to share the subscription, this plan is an excellent budget-friendly option.

On the other hand, the Duo Plan is designed for couples or friends who enjoy learning together. With the Duo Plan, you and your partner can simultaneously stream MasterClass courses from two devices. Not only does this plan foster shared learning experiences, but it also allows you to split the costs, making it more economical for both individuals.

For families or small teams at work who want to upskill together, the Family membership, priced at $20 per month (billed annually), is the way to go. With the Family Plan, you can stream popular classes from up to six devices, allowing every family or team member to pursue their interests separately.
MasterClass Cost per Class
To put MasterClass pricing into perspective, let's look at how does MasterClass work when you consider cost per one MasterClass course. There are well over 180 online classes on the MasterClass platform, so we can consider each plan and get the course per course.
Total Annual Cost: $10 x 12 months = $120
Number of Courses: 180+
Cost Per Course: $120 ÷ 180 = $0.67
Duo Plan:
Annual Cost: $15 x 12 months = $180
Number of Courses: 180+
Number of Users: 2
Cost Per Course per User: $180 ÷ (180 x 2) = $0.50
Family Plan:
Annual Cost: $20 x 12 months = $240
Number of Courses: 180+
Number of Users: Up to 6
Rate Per Course per User: $240 ÷ (180 x 6) = $0.22

For just $0.67 with the Individual Membership plan, $0.50 with the Duo Plan, and an astounding $0.22 with the Family Plan, you gain access to a single MasterClass course. In comparison, Coursera courses start from around $10.

This is an incredible value considering the expertise and insights you'll receive from world-renowned celebrity instructors like Neil Gaiman, Gordon Ramsay, and many others. Comparable courses taught by legendary teachers in other formats or institutions can cost hundreds of dollars per class.

When you factor in the unlimited access to the entire course library, including new classes that are frequently added, the MasterClass membership becomes an even more enticing proposition. You can explore a vast array of subjects, from writing classes and cooking to dog training and much more, all for a fraction of the cost you'd pay elsewhere.
MasterClass Alternatives: Payment Comparison
| | | | | |
| --- | --- | --- | --- | --- |
| Platform | MasterClass | Skillshare | Udemy | Coursera |
| Student Discount | ❌ | ✅ | ✅ | ✅ |
| Gift subscriptions | ✅ | ✅ | ✅ | ❌ |
| Monthly subscription cost | $10 – $20 (billed annually) | $14 – $32 (billed annually) | $26.99 (billed monthly) | $39 (billed monthly) |
| Cost per year | $120 – $240 (billed annually) | $168 – $384 (billed annually) | $324 (billed annually) | $399 (billed annually) |
| Number of devices | 6 | One | One | Unlimited |
| Download & offline viewing | ✅ | ✅ | ✅ | ✅ |
| The number of courses | 180+ | 34,000+ | 210,000+ | 7,000+ |
| Average course length | 2 – 5 hours | 20 – 60 minutes | 4 hours 30 minutes | 4 -12 weeks |
| Class Variety | 11 | 4 | 10 + | 10 + |
| User-Created Classes | ❌ | ✅ | ✅ | ❌ |
| Accreditation | ❌ | ❌ | ✅ | ✅ |
| Money-back guarantee | 30-day money-back guarantee. | 14-day money-back guarantee. | 30-day money-back guarantee. | 14-day money-back guarantee. |
| Free trial | ✅ | ✅ | ✅ | ✅ |
Accepted Payment Methods & Currencies
MasterClass offers various payment methods for purchasing your annual plan. You can pay through credit cards, including Visa, MasterCard, American Express, and Discover. Alternatively, you can choose to use PayPal for a secure and hassle-free transaction process.

The MasterClass platform primarily operates in US dollars (USD). However, it's worth noting that while the prices are displayed in USD, depending on your location and payment method, you may be charged in your local currency at the prevailing exchange rate.

I found using Paypal when your local currency is not the US dollar provides the lowest conversion costs. However, be sure to check with your credit card provider for exact prices.
Refund Policy
MasterClass offers a 30-day money-back guarantee. If, for any reason, you are not satisfied with your experience within the first 30 days of purchase, you can request a full refund, no questions asked.

This refund policy sets MasterClass apart from many other online learning platforms that have shorter refund windows or untrustworthy criteria, looking for ways to deny you a full refund.

The 30-day money-back guarantee that MasterClass offers gives you ample time to thoroughly explore MasterClass courses and assess whether they align with your expectations and learning objectives.
So, is MasterClass Worth Investing in?
Investing in a MasterClass subscription is more than worth it. While the platform is frequently compared to other online learning resources like LinkedIn Learning, SkillShare, and Udemy, MasterClass stands with its celebrity instructors, production quality, and ease of use.

Given MasterClass's unique value proposition of using celebrity instructors to teach its classes, one would expect the platform to charge a hefty price tag for one annual membership. However, MasterClass offers one of the most flexible pricing models among all online learning platforms.

The decision to invest in a MasterClass subscription is not just a financial one. It's an investment in learning from the best, acquiring tangible skills, and gaining insights that transcend the digital classroom
MasterClass Payment & Membership Plans FAQ

I've spent the last ten years passionately studying various online learning platforms. Udemy, MasterClass, Coursera, and Skillshare are the main ones, but I review lesser-known study tools as well. I test and analyze each course and lesson thoroughly before sharing my research.