Thomas Keller MasterClass Review:

Kickstart your Cooking Skills
Just a heads up, whenever possible, I use affiliate links in my reviews to help cover the costs of running this site. You can learn more here.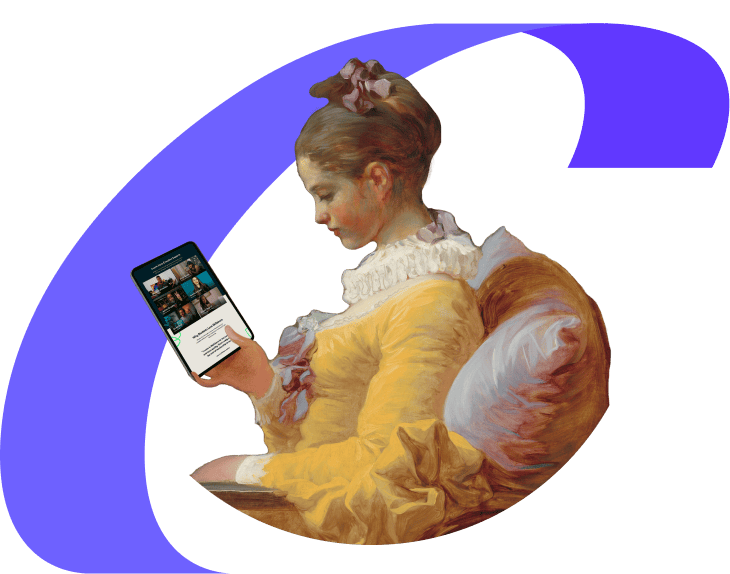 I'm a cook! I love cooking for friends, family – anyone willing to take a bite of my food. As someone with a passion for cooking, I couldn't miss the opportunity to learn from Thomas Keller. After all, he is, hands down, America's most decorated chef.

The instruction quality and the engagement of the course impressed me a lot. But to find out if it's the right cooking course for you, there's a lot to know. In this Thomas Keller MasterClass review, I'll share my experience. Read on to discover everything about Thomas Keller's cooking course.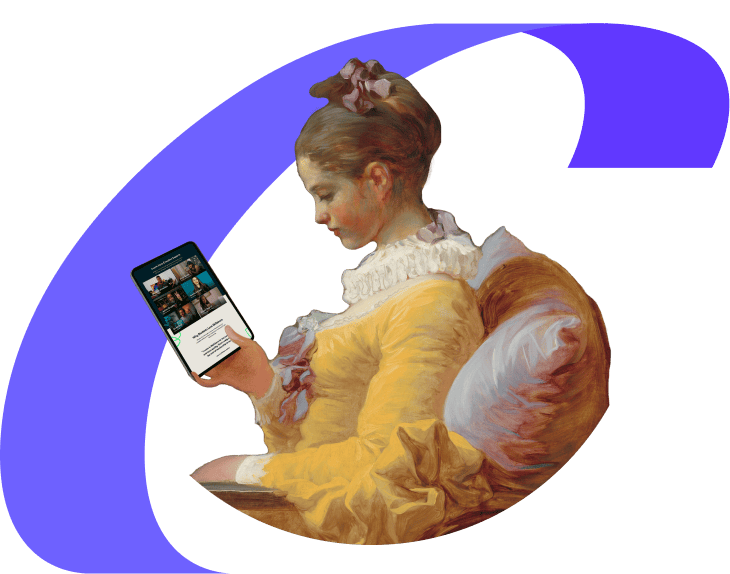 Thomas Keller MasterClass Outline
Chef Keller teaches cooking with a lot of honesty in his MasterClass. You will see his passion in every lesson. While you learn Chef Keller's technique, you will also be amazed at what the class guide includes. It's beyond a book to prepare food. It covers every dish in detail and gives assignments to practice your technique.

Thomas Keller MasterClass Review In a Nutshell
| | |
| --- | --- |
| ⭐ Rating: | 8.8 ★★★★★ |
| 🥇 Category of class: | Food |
| 📈 Suits best for: | Aspiring chefs and foodies |
| 🕒 Lenght: | Part I – 6 hours and 53 minutes, Part II – 6 hours and 6 minutes, Part III – 4 hours and 51 minutes |
| ⏳ Avg. Lesson Duration | 10 – 20 minutes |
| 🛍️ Course Essentials: | Cutting board, a set of knives with shears, honing rod, peeler, palette knife, heat-resistant utensils, whisks, and spatulas, kitchen scale and measuring cups, drum sieve, graters and strainers, pastry brush, tweezers |
| 💼 Complementary material: | A class guide with recipes and tips |
| 📚 No. of Lessons: | Part 1 – 36 lessons, Part 2 – 22 lessons, Part 3 – 17 lessons |
| 🛒 Payment options: | Individual / Duo / Family |
| 💵 Price: | 10 – 20 $ (billed annually) |
| 🔄 Refund policy: | 30-day satisfaction guarantee |
| 🎁 Free trial: | ✅ |
Main Skills You'll Learn
Preparing and cooking vegetables;
Cooking eggs;
Making pasta at home;
Different meat cooking techniques;
Recognizing fresh seafood and cooking;
Sous vide;
Making Pots de Crème, Lemon Tart, and Apple Pie.
Is Thomas Keller MasterClass For Me?
If you enjoy cooking, this course is excellent for you. Anyone who wants to improve their cooking skills and learn from arguably the best American chef will find this course useful. It's especially great for those who want to start thinking about cooking techniques and not just following recipes.
Our Evaluation
Total score: 8.8
Thomas Keller as an Instructor
Student Engagement and Retention
In This Thomas Keller's MasterClass
Review, You'll Learn
Thomas Keller MasterClass Teacher Review
Meet Thomas Keller
Thomas Keller is a world-renowned, seven-Michelin-star chef. He received three Michelin stars for the French Laundry and Per Se, making him the only American chef running two three Michelin-star restaurants. In 2022, the Surf Club in Miami joined these restaurants and received one Michelin star.

Chef Keller is also the president of the Bocuse d'Or U.S. team and won gold in 2017. Aside from these, he received countless awards from various food magazines. All these make him a household name in the US for cooking.
Thomas Keller as a Teacher
I found Thomas Keller to be a down-to-earth teacher. Although you're learning from an award-winning chef, he doesn't rush things and really tries to show his cooking technique. There's certainly a difference between Chef Keller in one of his Michelin-star restaurants and MasterClass courses.
Throughout Keller's courses, he shows everything, from knife skills to making your own pasta in a simple way. It's perfect for a novice cook getting into culinary arts. The instructions are crystal clear, but you must practice regularly to become a seasoned chef.
About MasterClass
Since 2015, MasterClass brings 180+ online classes from top-tier instructors in almost any field. It includes pre-recorded video lessons from masters such as Richard Branson, Martin Scorsese, Aaron Sorkin, Gordon Ramsay, and many others.

The video quality equals Hollywood movies, and every MasterClass course is structured. But that's not all. There are interactive assignments, MasterClass community activities, and an ever-growing video library to enjoy. The sheer amount of content can make it hard to begin. Cursums will help you to choose wisely.
Originality and Novelty of the Content
It isn't only his MasterClass where you will see Chef Kelly teaching how to cook dishes and garnishes. You can find many videos of him cooking classic French cuisine, mashed potatoes, roasted chicken, and many more. However, these demonstrative videos are nowhere near as detailed as Thomas Keller's MasterClass.

The cooking lessons on MasterClass are the only resource you will have the chance to learn Chef Keller's technique in a course format. Chef Keller shows various cooking techniques, and the class guides further enhance the practicality of the course. These make MasterClass a unique platform to learn how to cook like a professional chef.

Other cooking courses on the platform only make MasterClass more attractive to aspiring chefs like me. Vegetarian cooking with Alice Waters or vine tasting with James Suckling are some of the notable names that also teach cooking on MasterClass. But I found Thomas Keller's MasterClass the most constructive course, especially for French cooking.
Content and Structure of the Thomas Keller MasterClass
Thomas Keller's MasterClasses is made up of three installments, each serving as a course of its own. In every installment, the award-winning chef teaches different cooking techniques.
First course: Vegetables, pasta, and eggs
Second course: Meats, stocks, and sauces
Third course: Seafood, sous vide, and desserts

The first two are over 6 hours, and the third is just under 5 hours. The number of lessons totals 75 with varying lengths. They average 10 and 20 minutes, but some are much longer, at around 25 to 30 minutes.

Thomas Keller shows the cooking techniques in great detail, from making the perfect pasta dough to cooking eggs. There's no doubt you will understand them, which makes it a practical cooking class. However, practice is necessary to get the most out of the course. I highly recommend pairing each installment with its class guide and practice sessions.

Below is an overview of what you'll find in each of Thomas Keller's MasterClasses.
Cooking Techniques I: Vegetables, Pasta, and Eggs
In the first course, Thomas Keller makes a thorough introduction. Chef Keller explains the optimal kitchen setup and displays the essential tools and ingredients every kitchen must have.
Before getting into the fundamental cooking techniques, Chef Keller also discusses the importance of sourcing ingredients and his preparation techniques.
Preparing and Cooking Vegetables

Chef Keller covers a lot of cooking tips for vegetables. He shares various ways to prepare and cook them. In these lessons, Chef Keller teaches peeling, pickling, baking, and blanching, which equip you with enough techniques for dealing with all kinds of vegetables.

My favorite lessons in this part were making mashed potatoes and big pot blanching asparagus, as the cooking techniques taught apply to blanching in general and purees of other kinds.
Making Boiled Eggs, Scrambled Eggs, and Poaching
From there, he introduces Thomas Keller eggs recipe that takes your scrambled eggs to a new level. In these lessons, chef Thomas Keller also teaches how to make mayonnaise and hollandaise sauce at home.
The lessons on cooking eggs were incredibly insightful despite their simplicity, especially the Thomas Keller omelette. It was straightforward yet full of techniques that will boost your cooking skills instantaneously.
Pasta Dough, Classic Pastas, and Gnocchi
Chef Keller then moves to homemade pasta after teaching you how to beat and make scrambled eggs. Although Thomas Keller's expertise is in French cooking, he shares his love and appreciation for pasta by making the perfect pasta dough he learned from an Italian grandmother.

Chef Keller demonstrates various ways to use pasta dough by making classic pastas, like Spaghetti Aglio and fettuccine. He also makes potato gnocchi with Pomodoro sauce in this part. The Thomas Keller pasta recipe videos are a must-watch for any cook that wants to make pasta at home from scratch.
With these lessons, the first part of Chef Keller's MasterClass ends. Before signing off, Chef Keller explains how you can use his principles for success and cooking philosophy to become a professional chef.
Cooking Techniques II: Meats, Stocks, and Sauces
The second course of Chef Keller starts with a brief overview of the cooking techniques he will teach. It was a short but cinematic introduction that really hyped me up for what Thomas Keller had to show.
Meat Cooking Techniques
Chef Keller starts this part of his MasterClass by going over meat cuts and explains the marbling, dry aging, and different grades of meat. Although this may come off as he's only talking about lean meats, he also details cooking poultry.

The lessons afterward cover various ways to cook meat, which go on until the 14th lesson out of 22 in this installment.

Chef Thomas Keller teaches how to saute, fry, pan roast, oven roast, braise, and grill ,for those who love grilling, I also recommend checking out the Aaron Franklin MasterClass review for a full BBQ experience, while covering which cooking method is best for what type of meat. These lessons on cooking meats are very detailed, and I recommend taking notes, especially on the techniques used. The class guide also includes the essential techniques you must follow for each cut of meat covered.
Stocks, Broths, and Sauces
Throughout the earlier lessons, Chef Thomas Keller mentions you can use scraps for stocks and broths. Following the 14th lesson, he explains what cookware to use, what cut of meat to keep for stocks, and which bones to use for broths. Although you won't see much of Chef Keller's technique in these lessons, they are as valuable as stocks and broths are flavorful.

In just six lessons, Chef Keller explains how you can make flavorful stocks, broths, and sauces without using restaurant-grade equipment. However, some of the lessons in this part are very long. The Brown Chicken Quick Sauce and Sauce Chasseur lesson is almost 40 minutes, for example.
Cooking Techniques III: Seafood, Sous Vide, and Desserts
This MasterClass is where Chef Thomas Keller takes things a notch up. It's more for experienced cooks. If you're a trained chef, the lessons in this one out of all the Thomas Keller MasterClasses will interest you the most.
Buying, Preparing, and Cooking Fresh Seafood
Thomas Keller starts this final installment of his MasterClass by detailing how to tell if seafood is fresh. As with other ingredients covered in the MasterClass, Chef Keller discusses various ways to check the freshness of seafood.

Following this, Chef Keller shows how to cook various seafood. Similar to the cooking meats lessons, he shows different ways of doing this, from sauteed salmon to poached lobster. The Thomas Keller lobster mac and cheese was by far the most intriguing lesson for me. I was surprised how easy you could make it! Chef Keller also covers cooking fish sous vide style later on.
Sous Vide Cooking
Chef Thomas Keller welcomes you to one of the staples of classical French cooking, sous vide. He touches on the importance of cooking sous vide at a consistent temperature. Chef Keller teaches what you need to start and cooks carrots, asparagus, and fennel.

Although he uses restaurant-grade equipment in the lessons, he ensures a practical way to sous vide at home. It only takes a standard pot filled with hot water, kitchen film, a thermometer, and ice! It's an incredible lesson where you'll learn Chef Feller's technique to one of the fundamentals of classical French cooking without fancy gear.
Pots de Crème, Lemon Tart, and Apple Pie
Ready for some Thomas Keller apple pie? I certainly was, and looking forward to Chef Keller's lessons on making patissier-quality desserts at home!

Chef Keller starts by breaking down how you can master French cooking by making pots de crème, a small yet very rich dessert. Since desserts like this require a lot of technique, I recommend taking notes.

Chef Keller then moves to more classic desserts with lemon tart and apple pie. He shares that lemon tart is one of his favorite desserts and reveals that his recipe remains unchanged since the 1980s. Chef Keller then instructs how to make a pine crust for lemon tart and covers every detail of making apple pie in the following lesson.
Fast-Track Lesson Plan
Thomas Keller's MasterClasses total is 17 hours and 50 minutes in length. If you don't have as much time to invest and want to get the best out of the course skip the following lessons on each part of Chef Keller's MasterClass.

Finish Part I in 5 hours and 1 minute by skipping:

| | | |
| --- | --- | --- |
| No. | Lesson | Duration |
| 3. | Kitchen Setup: Essential Ingredients | 09:08 |
| 9. | Peeling: Tomatoes | 07:18 |
| 13. | Puree: Parsnips | 07:20 |
| 16. | Baking: Beets | 11:31 |
| 17. | Eggs: An Introduction | 06:24 |
| 19. | Hollandaise | 17:39 |
| 20. | Custard: Creme Anglaise | 10:37 |
| 21. | Meringue | 13:19 |
| 29. | Agnolotti with Peas and Bacon | 12:03 |
| 30. | Spaghetti alla Chitarra and Cavatelli | 09:53 |
| 34. | Gnocchi with Pomodoro | 12:21 |

Finish Part II in 3 hours and 32 minutes by skipping:

| | | |
| --- | --- | --- |
| No. | Lesson | Duration |
| 3. | Sauté: Chicken Paillard | 13:02 |
| 8. | Pan Roasting: Côte de Boeuf | 21:42 |
| 10. | Oven Roasting: Blowtorch Prime Rib Roast | 11:19 |
| 12. | Braising: Pork Shoulder à la Matignon | 28:21 |
| 13. | Braising: Red Wine Braised Short Ribs | 40:35 |
| 21. | Brown Chicken Quick Sauce and Sauce Chasseur | 38:55 |

Finish Part III in 3 hours and 49 minutes by skipping:

| | | |
| --- | --- | --- |
| No. | Lesson | Duration |
| 3. | Sauté: Dover Sole With Pommes Château | 23:19 |
| 11. | Sous Vide Cooking: Turbot | 06:13 |
| 14. | Desserts: Lemon Tart With Pine Nut Crust | 21:25 |
| 17. | Bonus: Sous Vide Cooking: Varying Time and Temperature | 11:27 |
Engagement and Retention of Thomas Keller MasterClass
Chef Keller teaches fundamental cooking techniques in an engaging, easy-to-understand way. It's super easy to follow the chef. Although experienced cooks may find his teaching style dry at times, it shouldn't be a problem. My experience finishing the entire three-part series was overall positive.

However, there's a lack of screen graphics. Chef Keller makes up for this with his teaching style, but it can pose difficulties nonetheless.
My Firsthand Experience With Thomas Keller MasterClass
What I liked About Thomas Keller MasterClass
A Down-to-Earth Teacher
In all of his cooking courses, you get to see the sincerity of Chef Keller. He's very approachable and tries to convey the techniques in a simple way, even though some are very difficult. I never once finished a lesson, not understanding a particular technique or its contribution to the cooking process.
Technique Focused Lessons
This is one of the reasons why I highly regard Thomas Keller's MasterClass. Although he stresses the importance of quality sourcing, the American-born chef prioritizes technique. Even when following his recipes, he brings up alternative ingredients you can use and continues showing his way of cooking.
Practical Cooking Class
There are a few reasons why Thomas Keller's MasterClass is practical. It's straightforward, covers staple dishes (and Thomas Keller famous dishes), teaches optimal kitchen setup, demonstrates various cooking techniques, and accomplishes all these concisely.
In-Depth Class Guide
Although Chef Keller tries to portray every technique in a simplified way, the lessons don't miss any detail. Every teaching of Thomas Keller goes in-depth as if they are a part of the French Laundry cookbook. This is one of the biggest reasons Thomas Keller's MasterClass provides incredible value.
What I Didn't Like about Thomas Keller MasterClass
Very Few Screen Graphics
There were some parts where I had to imagine certain ingredients and cook them in specific ways because there weren't enough screen graphics. It's not rich in that, which can make understanding some parts difficult.
Recipes Can Get Expensive
Some recipes covered in Thomas Keller's MasterClass can get quite expensive. Not everyone can afford a high-quality pasta maker or sous vide gear. Similarly, some ingredients for classical French cooking can also get costly.
Is Thomas Keller MasterClass a Good Purchase?
Price of Thomas Keller MasterClass
To watch Thomas Keller's MasterClass, you will need a subscription to the streaming platform. You can sign up for as little as $10 monthly for the annual subscription. It's an affordable investment for aspiring chefs considering the countless cooking techniques Chef Keller shows in his MasterClass.
| | |
| --- | --- |
| Plan | Price |
| Individual (one device) | $10 per month |
| Duo (two devices) | $15 per month |
| Family (six devices) | $20 per month |
Plus, MasterClass is no short of other cooking classes. You can watch Michelin star chef Gordon Ramsay's MasterClass for a similar feel or learn more about Indian, Japanese, Southern, Mexican, and Italian cuisine. All of these courses make MasterClass ideal for improving cooking skills.
Does the Class Live Up to the Hype?
This Thomas Keller cooking class has far exceeded my expectations. It's made up of three installments that provide incredible value to any foodie and aspiring chef.

If you ever ask if Thomas Keller's MasterClass worth the time and money, the answer is a resounding yes! This Thomas Keller MasterClass review can back that fully. Not only will you learn Chef Keller's technique for baking beets to sous vide fish at home but also get full recipes and practical tips from the workbook.
Thomas Keller MasterClass: Ratings from Around the Web
Most people agree with my Thomas Keller MasterClass review that this course is outstanding! Here are some of the opinions about this cooking course.

A Twitter user created a mouthwatering masterpiece using the techniques used in Thomas Keller's MasterClass.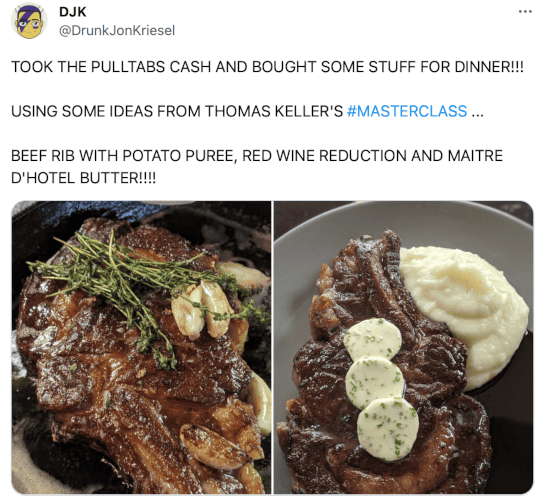 A Reddit user recommends Chef Keller's MasterClass for a user asking which cooking course to take on MasterClass.
A fellow aspiring chef sharing their views on the course on a forum discussion.
Essentials Used in the Thomas Keller MasterClass
Before you give Thomas Keller's MasterClass a start, you ideally want to have a furnished kitchen that has all the standard equipment. However, you can begin the course once you have the cookware of your choice (Chef Keller uses stainless steel), a set of knives, a cutting board, and utensils.

Below, I listed the essential tools Thomas Keller lists in his MasterClass.
Cutting board
A set of knives with shears
Honing rod
Peeler
Palette knife
Heat-resistant utensils, whisks, and spatulas
Kitchen scale and measuring cups
Drum sieve
Graters and strainers
Pastry brush
Tweezers
Courses Similar to Thomas Keller MasterClass
Other Courses of Food on MasterClass
Wolfgang Puck teaches cooking
Gordon Ramsay teaches restaurant recipes at home
Aaron Franklin teaches Texas-Style BBQ
James Suckling teaches wine appreciation
Apollonia Poilane teaches bread baking
Massimo Bottura teaches modern Italian cooking
Niki Nakayama teaches Modern Japanese cooking
Michael Pollan teaches intentional eating
MasterClass Competitors
Udemy
Udemy is one of the most popular online learning providers, with a massive choice of cooking classes. The learning platform covers a range of home cooking courses.
Coursera
Coursera is another big name in the online courses market, with a lot to offer in culinary and related fields. It's a great way to expand your knowledge of cooking without spending much money on online learning.
Skillshare
Skillshare focuses on practical courses, with educational videos substituting expensive college courses. The aim is to provide users with marketable skills for finding a job. There are quite a few courses related to cooking, catering, and becoming a chef.
Thomas Keller MasterClass: FAQ

I've spent the last ten years passionately studying various online learning platforms. Udemy, MasterClass, Coursera, and Skillshare are the main ones, but I review lesser-known study tools as well. I test and analyze each course and lesson thoroughly before sharing my research.